Overview
Pathway Director
PATHWAY DIRECTOR
Carey Farquhar, MD, MPH
Professor
Departments of Medicine, Epidemiology, and Global Health
The University of Washington Global Health Pathway in Internal Medicine is designed for residents who are considering a career in global health and wish to continue global health research, program-work, or teaching pursuits during residency.
Residents must apply to participate in this pathway during their intern year and those selected will have two months dedicated to global health-oriented training during the R2 and R3 years.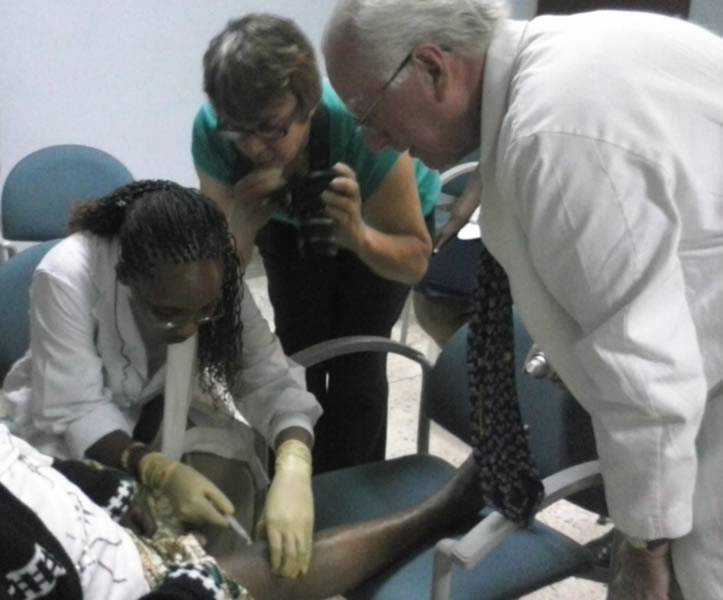 Curriculum
All global health pathway residents will take the "Global Health Leadership for the Clinician (GH 575)" during their R2 year along with senior residents from other departments (e.g., Family Medicine, Ob-Gyn, Pediatrics.) During this one-month course, residents will participate in didactic sessions focused on relevant knowledge and skills for working in the global arena, and visit local non-governmental organizations, such as PATH and the Bill and Melinda Gates Foundation. 
During a second month during the R2 year and two months during the R3 year, residents will have the opportunity to design and implement a project under the guidance of a University of Washington faculty mentor. Work on the project may take place either abroad or in Seattle.
Participation in the Clinical Education Partnership Initiative (CEPI) in Naivasha District Hospital in Kenya can be substituted for any of the three project months. For more information on CEPI, please see the CEPI Rotation overview, and the Naivasha, Kenya Clinical Rotation Curriculum in the Resources and Related Links sidebar on this page.
Residents will meet with the Global Health Pathway Director, Dr. Carey Farquhar, and other residents in the pathway as a group regularly during the course of the year to share experiences and project progress and discuss topics of mutual interest. Individual meetings with Dr. Farquhar are also encouraged. All residents are expected to present a report on their experience during their R2 and R3 year.
Current Residents
Grad  Year '22
Grad Year '23
Grad Year '24
Seth Judson, MD
Linnet Masese, MB ChB, PhD, MPH
Sandeep Prabhu, MD, MPH
Priyanka Anand, MD
Nick DesLauriers, MD
Adiya Jaffari, MD