Overview
Pathway Director
Ryan Abe, MD
Acting Instructor
Division of General
Internal Medicine
The Health Equity Pathway is a 2-year longitudinal learning experience designed to train future leaders in health equity in internal medicine. Our goal is to equip our residents with the knowledge, skills, and commitment to apply anti-oppression frameworks to combat the structural origins of health inequities as well as hands-on experience completing a capstone project related to health equity. 
Residents apply for the pathway in the winter of their R1 year and will participate in the pathway during their R2/R3 years.
Pathway Components
Grounded in Anti-Oppression
The foundation of our pathway lies in the anti-oppression frameworks found in disciplines outside of medicine (e.g., critical race theory, queer theory, disability justice, feminist theory, etc.) and allows us to consider approaches to health that disrupt oppression at the interpersonal, institutional, and/or societal levels.
Interpersonal Domain
Residents will learn and apply principles of equity as it applies to interpersonal interactions including interrupting bias, trauma-informed care, LGBTQ+ inclusion in clinical space, critical reflexivity, etc.
Institutional Domain
Residents will also apply principles of anti-oppression and equity at the institutional level. Examples include participating in an Institutional Advocacy workshop, applying an equity framework to a QI project, and leading a department-wide Equity M&M conference.
Societal Domain
During the R2 immersion block, some of the curriculum is focused on advocacy and interrupting societal systems that perpetuate oppression. We teach residents the pros and cons of different advocacy strategies, principles of legislative advocacy, power analysis, writing policy briefs, etc. Then, the residents have an opportunity to meet with WA state legislative representatives to talk about a healthcare issue of their choosing (past issues include decreasing barriers to gender-affirming care for trans/nonbinary patients, increasing access to fentanyl test strips to prevent unintentional overdose, and improving public bathroom availability for patients with chronic medical conditions who are experiencing homelessness).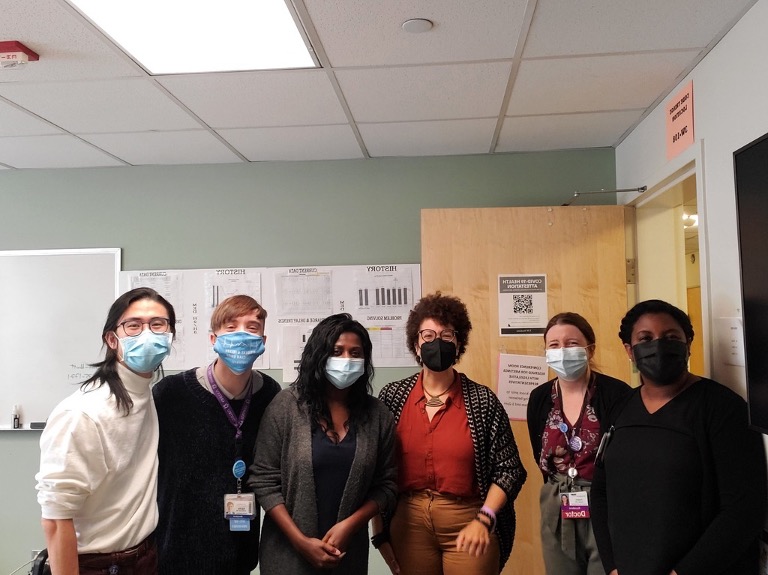 Legislative meeting with WA 37th legislative district representative, Kirsten Harris-Talley.
Capstone Project 
As part of the pathway requirements, each resident will participate in a capstone project related to health equity. This could take the form of creating equity curricula for students, residents, or faculty, participating in health disparities research, organizing an institutional or community advocacy campaign, or participating in community engagement. 
Mentorship
Residents will have the opportunity to learn from and network with health equity experts at our institution (and beyond!).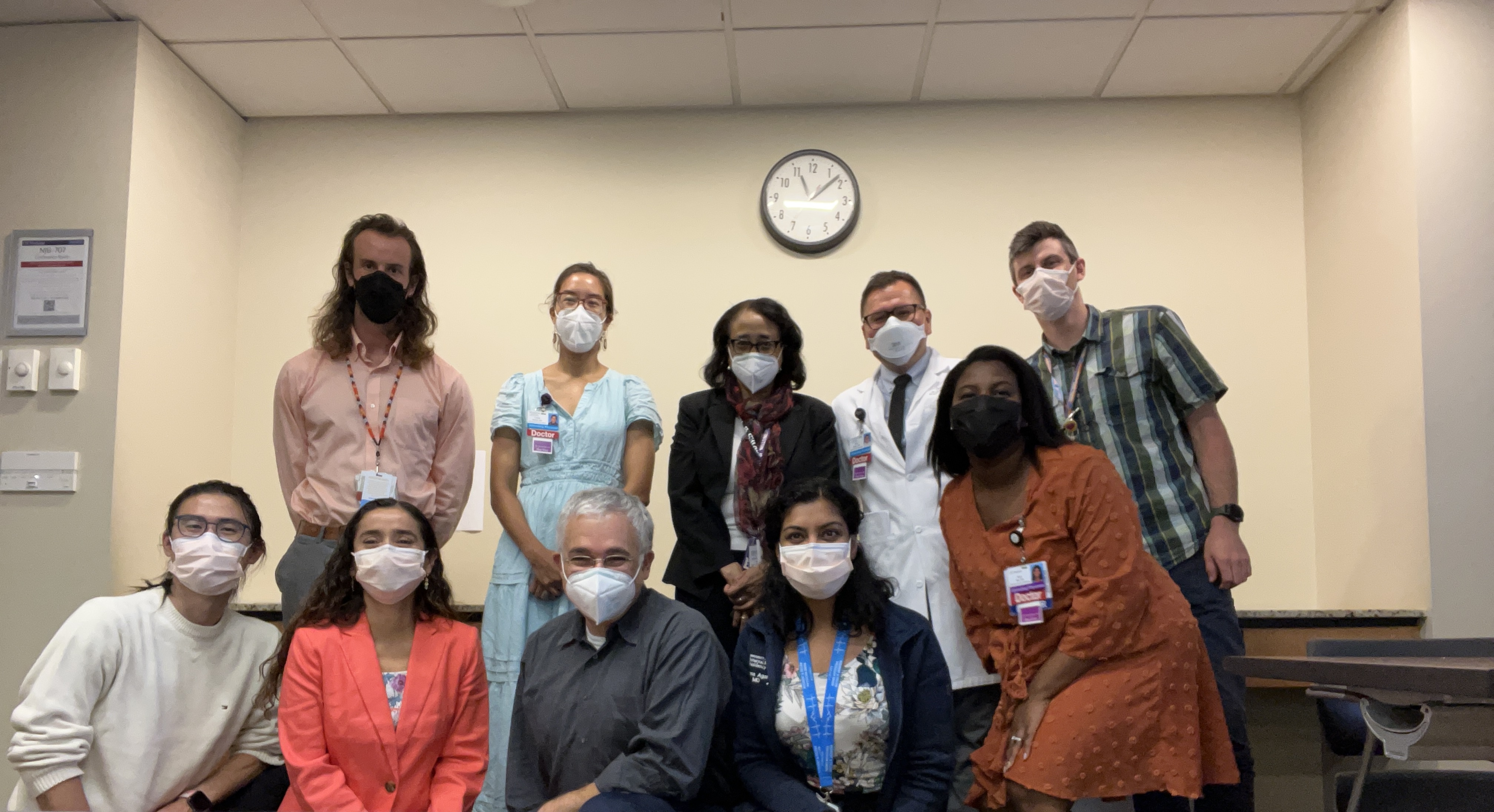 2022 career panel with UW faculty from multiple specialties who are involved in health equity work.
Other Experiences
Pathway residents will present at Academic Half Day each year and also lead one Equity M&M
Current Residents
| Grad '25 | Grad '24 | Grad '23 |
| --- | --- | --- |
| Amelia Davis, MD, MPH | Meghna Agarwal, MD | Michael Deng, MD |
| Lena Law, MD | Connor Fling, MD |   |
| Ayman Youssef, MD |   |   |
​​​​