Senior Scholarship Day includes oral and poster presentations. The audience chooses recipients for three awards: Impact, Innovation, and Presentation Style.
Graduating Seniors' abstracts, Class of 2021
Oral Presenter
Abstract Title

Nick

 

Iacobelli

Anti-Vax in Supermax: The Vaccine Clinic in a Pennsylvania Prison as an Anthropological Lens for Health and Incarceration

 

Helen E.

 

Jack

 

Peer providers and linkage with buprenorphine care after hospitalization: A retrospective cohort study

 

Alice D.

 

Manos

 

Removing Race from the eGFR Equation: Effects on CKD Diagnosis

 

Ryan M.C.

 

Johnson

 

Creating the Health Equity Pathway

 

Chinonso C.

 

Opara

 

Household Economic Consequences of Rheumatic Heart Disease in Uganda

 

Brandon S.

 

Peplinski

Associations of angiopoietins with heart failure incidence and severity

 

Jenna

 

Wixon-Genack

 

A Simple Model Predicts Clinical Deterioration in Patients Admitted with Suspected Infection and Low Severity of Illness to a Hospital in Northeastern Thailand.

 

Rebecca A.

 

Baum

 

Ultraviolet B light induces type 1 interferon signatures dependent on cGAS

 

Kylee

 

Martens

 

Anticoagulation strategies during conditioning-induced thrombocytopenia in hematopoietic cell transplant patients with venous thromboembolism

 

Hannah

 

Oren

 

Putting our best foot forward: Improving inpatient care of diabetic foot infections at Harborview Medical Center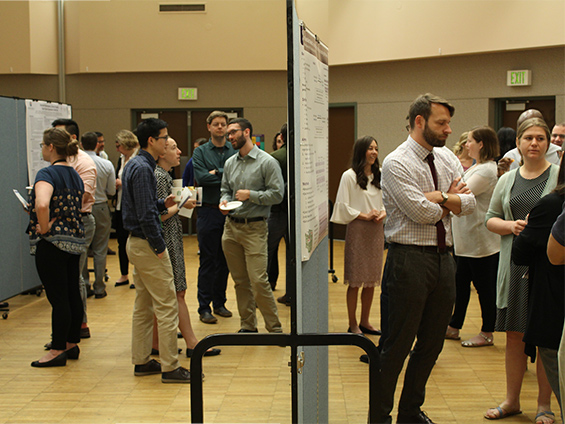 Research Mentor Award
To recognize the dedication and expertise of our mentors, the University of Washington Internal Medicine Residency Program gives one Research Mentor Award annually. Residency program leaders select the recipient from among resident-nominated candidates.
The IM Residency Program recognizes and values excellent mentorship, which is central to the success of resident scholarship. These model mentors help residents identify and achieve personal goals by investing effort that fosters productivity and career advancement.
| YEAR | AWARD RECIPIENT | DEPARTMENT/DIVISION |
| --- | --- | --- |
| 2021 | Cristina Rodriguez, MD | Division of Medical Oncology & Clinical Research Division, Fred Hutchinson Cancer Research Center |
| 2020 | Helen Chu, MD, MPH | Allergy & Infectious Disease, Epidemiology, Global Health |
| 2019 | Elihu Estey, MD | Division of Hematology & Clinical Research Division, Fred Hutchinson Cancer Research Center |
| 2018 | Nisha Bansal, MD, MAS | Nephrology |
| 2017 | Shobha Stack, MD, PhD | General Internal Medicine |
| 2016 | Mark Wurfel, MD, PhD | Pulmonary, Critical Care and Sleep Medicine |